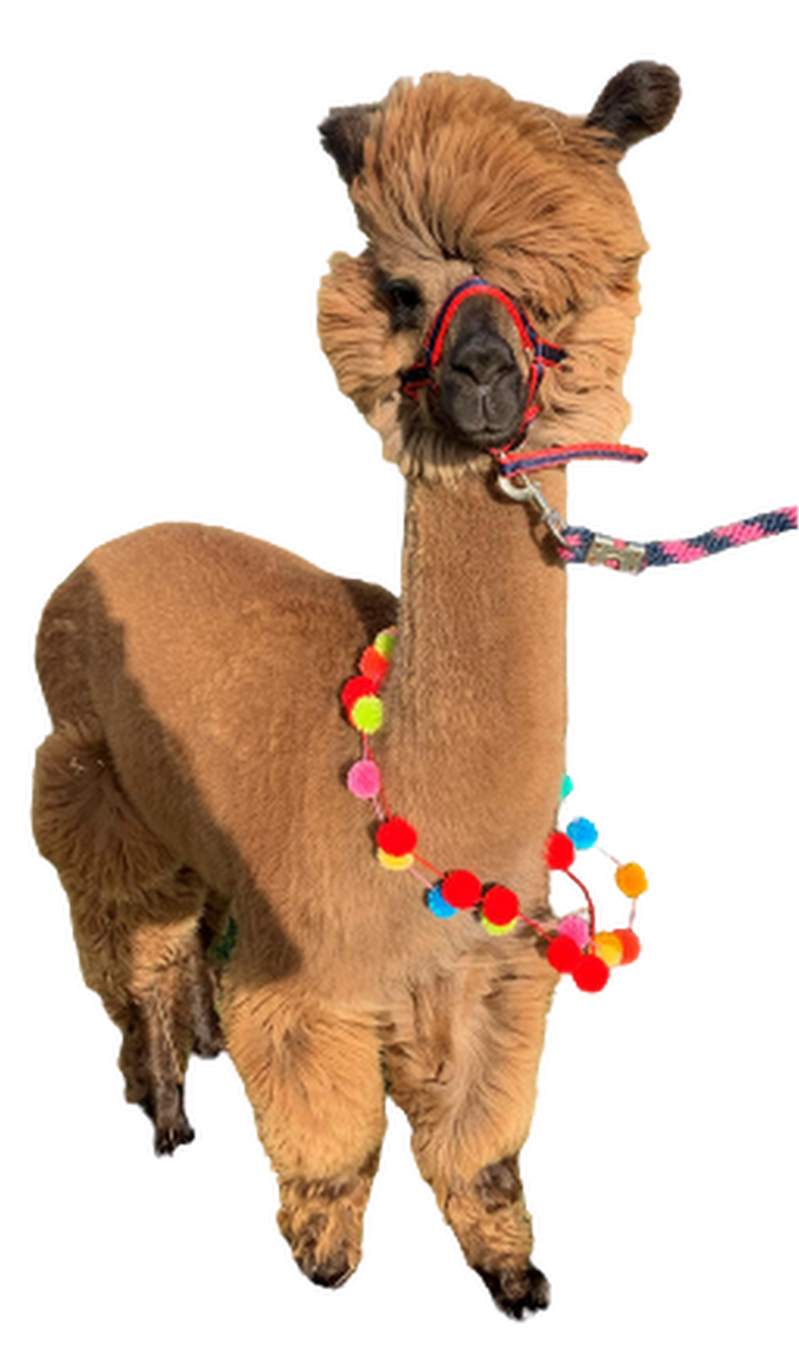 Alpaca Walking
Come and join us on our relaxing alpaca walks where you get to walk your own individual alpaca in the peaceful country side. Our nature walk is over flat grassland away from the road where there is a high chance that you get to see hares, buzzards and other wildlife. This is an all year round experience throughout the seasons.
Join us at lowlands farm for a meet and greet where run over a few safety details and we  introduce you to our lovely alpacas, we then hand over over the lead rope for you to begin your walk accompanied by one of our guides. We are happy to chat all day long about our alpacas but you may want to just enjoy being with your alpaca and enjoy the experience. Once we arrive back at the yard we then take you and introduce you to our other farm animals including our Swiss Valais Sheep Harrison and Hendricks, Narla the donkey and of course our beautiful horses.
Time approx: 1hr 15mins
Note: Alpaca walking is in groups, if you would prefer a private walk, please contact us.
Alpaca Experience
This is aimed at younger children usually 5 and under or someone who would find the walk a little to long. We begin with an introduction to the alpacas in our little seating area followed by a small walk around the sand arena with an alpaca then back to give them some feed and finish off with a visit to see all our other animals with lots of photo opportunities.
Time approx: 45mins – 1hour
"Amazing experience, so friendly! The farm is perfect, animals very well looked after and it was the best day walking them! Thanks to all staff for a great day"
Gemma
"What a great experience at Lowlands Farm, In the fresh air we learnt about the Alpacas and had lots of fun; very friendly. Will definitely return. x"
Helen &Kate
"Amazing time, lovely staff, brilliant alpacas would definitely recommend a trip
"
Lori-anne Brotherton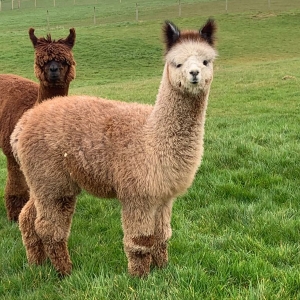 We do Gift Vouchers!
For a unique and memorable day
Our gift vouchers are available from the Farm, can be used for Alpaca walks and come in various denominations, just select an amount and click on the button to purchase.

Looking For More Information?
Get in Touch
The easiest way to get in touch with us is to use our contact form. If you don't get any answer from our phone we may be out in the fields. Whichever way you want to leave us a message we will get back to you asap.
Our Risk assessment for Schools, Groups and Individuals: