Crafting Experiences
FUN For ALL Ages!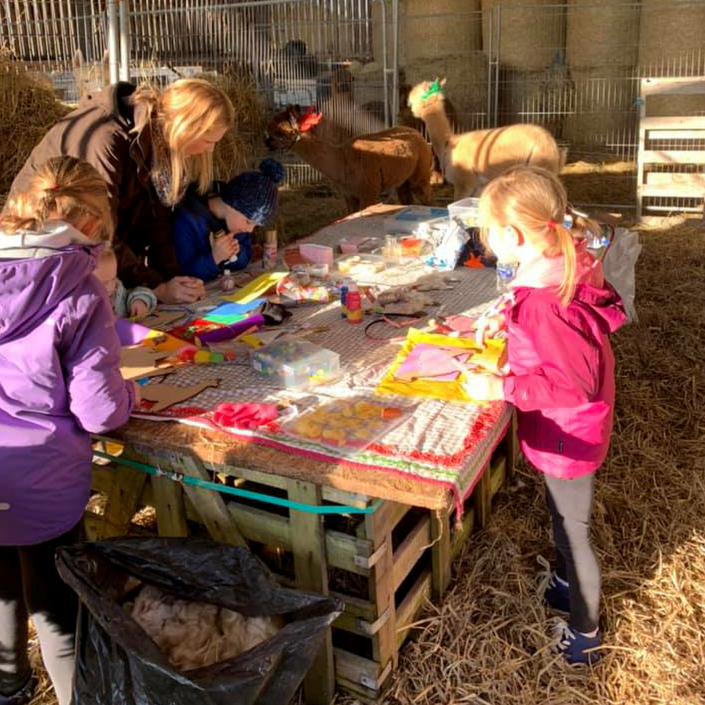 With the Alpacas!
We do crafting sessions for children and adults. At Lowlands Farm we also do Alpaca seasonal themed crafting for all ages and group sizes.
The sessions take place in the barn with the alpacas around us and afterwards  you get chance to feed them and see all our other animals.
This is a fun way to connect with other people and meet the animals whilst doing some relaxing crafting.
Time approx: 1hr
Looking For More Information?
Get in Touch
The easiest way to get in touch with us is to use our contact form. If you don't get any answer from our phone we may be out in the fields. Whichever way you want to leave us a message we will get back to you asap.
Our Risk assessment for Schools, Groups and Individuals: